Here at Sheepland we love hearing from all of our loyal customers and friends through Facebook, Twitter and Instagram. We regularly run #WinItWednesday competitions and extra giveaways, as and when we get time. We will always announce our winners here first, so keep your eyes peeled, remember you only have 48 hours to claim your prize. You need to make sure you email us at Sheepland@outlook.com with your full name, address and foot size (if applicable).
Well done everyone for entering and thank you for supporting Sheepland, our small family Sheepskin company!
We'd like to congratulate the following people:
12th December
Jill Smith 
4th December
Lesley Wise
11th November
Michelle Corbett
30th October
Becky Lis
16th October
Kay Broomfield £20 gift voucher
Samantha Bruce £15 gift voucher
Shell Jones £5 gift voucher
*You have up to the 31st October to claim your vouchers*
2nd October
Congratulations Kerrylyn John!
18th September
Congratulations BristolBites!
28th August
Congratulations Elizabeth Nay!
17th July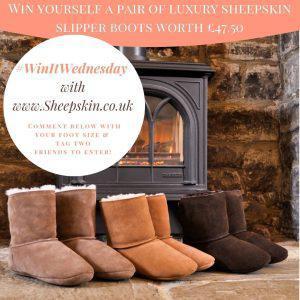 Congratulations Emily Wiles!
3rd July: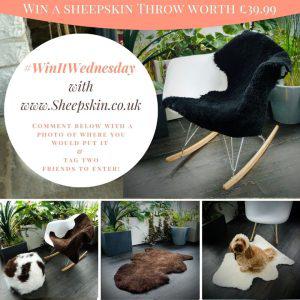 Congratulations Ann Ridout! 
19th June:
Congratulations Alison Burns!
5th June: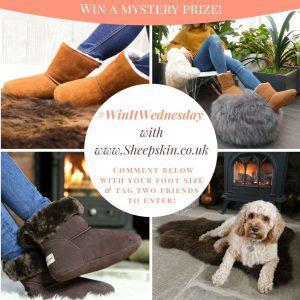 Congratulations Vicky Elsey-Wood!
22nd May
Congratulations Catherine Beatson!
8th May
Congratulations Lola Shipway!
24th April
Congratulations Beth Parker!
10th April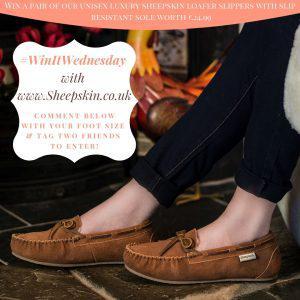 Congratulations Charlotte Pearse!
3rd April 2019
Congratulations to Ruth Twemlow 
27th March 2019
Congratulations to Tracey Bright 
20th March 2019
Congratulations to Amanda Bunton and Emma Bean 
13th March 2019
Congratulations to Abbie Rood!
6th March 2019
Congratulations to Jo Frost and Kirsty Montgomery!
27th February 2019
This week we were giving you the chance to win a fabulous pair of lightweight 100% Sheepskin Gloves for Men usually £19.99.
Congratulations to our winners: Kerry Jones , Zara Roberts and Joshua Wilson .
20th February 2019
#WinItWednesday went so well, we thought we'd do it again! This week you've got the chance of winning a pair of luxury whole fleece sheepskin ladies gloves:
Congratulations to our winners: Sharon Swatton, Anna Poulton and Annie Taylor! 
30th January 2019
#WinItWednesday to win a pair of gorgeous Ladies Sheepskin Toscana Mittens (worth £22.99)!
Congratulations to Kev Michael Banham, Trudee Hartley
---